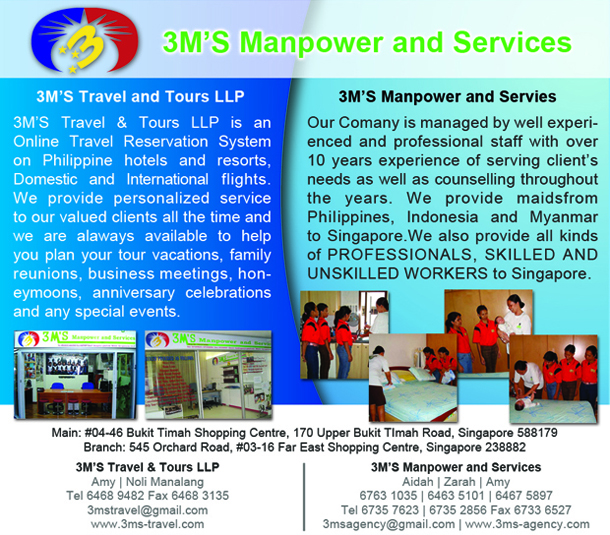 3 M'S Manpower and Services

is managed by well experienced and professional staff with over 10 years experienced of serving clients needs as well as counselling thru out the years.
We provide maids from Philippines, Indonesia and Myanmar to Singapore.

We also provide all kinds of PROFESSIONALS, SKILLED AND UNSKILLED WORKERS to Singapore.

Simply call us at 67631035 or 64635101 and we will provide you our best and satisfactory services.